The Institute of Renewable Energy (IEO) has released the latest update of the database "Photovoltaic projects in Poland". The photovoltaic industry seems to resists the coronavirus recession. At the same time the industry trusts the government announcements concerning extension of the auction system which uses the results so far of the developers. The development of PV projects is unimpeded and there is still interest of investors and developers in this field. The photovoltaic industry trusts the government's announcements to extend the auction system.
IEO analyses show that since the beginning of the year, more than 2000 PV projects with a total record capacity of more than 2800 MW have received grid connection conditions. This score wasn't achieved even in whole 2019.  The interest of investors and developers in photovoltaic farm projects is growing.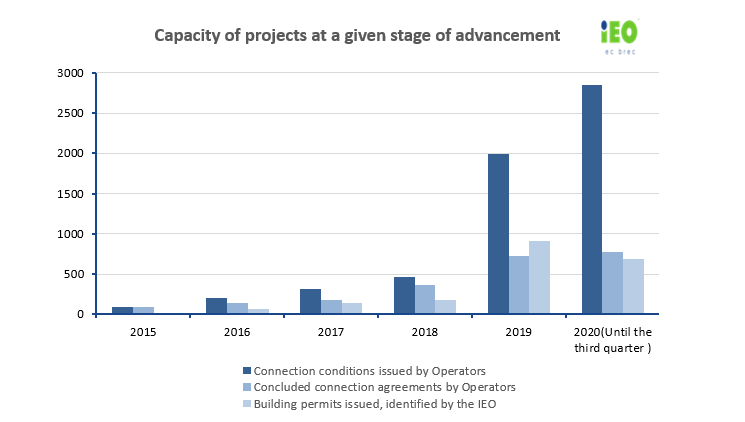 Projects for photovoltaic farms up to 1 MW are being developed in order to participate in RES auctions, which have been recognized as a stable and increasingly predictable support system. Since the beginning of this year, more than 1600 connection conditions according to Operators have already been issued for a total capacity of more than 1400 MW for PV farms with a capacity of up to 1 MW. This result is higher than last year score. Winning the RES auction is an important factor increasing the possibility of obtaining financing and ensuring certain revenues for 15 years of operation of the PV farm. This year, the auction basket for sources up to 1 MW guarantees the possibility of purchasing energy from 800 MW of new PV capacity. The condition for participation in the auction is to obtain grid connection conditions and to obtain a construction permit (which takes more time than obtain grid connection condition). There is "an excess of projects" for actions announced in the following years.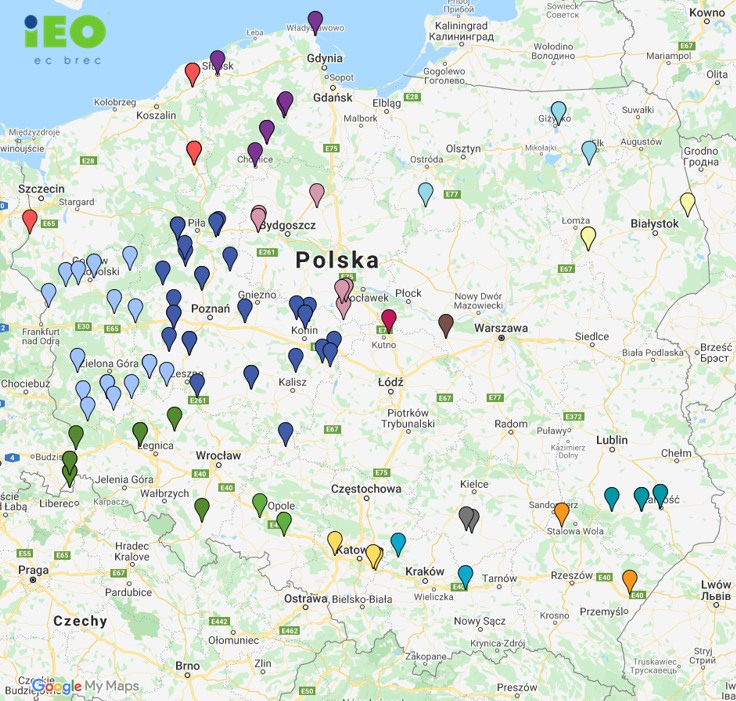 Competition for sources up to 1 MW is intense. As a result, interest in major projects is still growing. Since the beginning of 2020, 150 connection conditions were issued for farms above 1MW. Their combined power is about 1400 MW. Current development results exceed those achieved throughout 2019.  In the auction basket for sources with a capacity greater than 1 MW, the order of the total capacity shall be 1500 MW. This year, PV farms will compete with wind projects which have building permits with a total capacity of 1500 MW. Therefore, photovoltaic investors will decide and choose the best auction strategy for themselves.
We invite you to learn more about the IEO database "PV in Poland - October 2020".