The Institute for Renewable Energy (IEO) is leading the project "Transition of Georgian regions and communities towards a sustainable energy future" - PV for Georgian Cities. The project is sponsored by the United Nations Industrial Development Organization (UNIDO), and is being implemented in agreement with the Government of Georgia, with support from the Ministry of Foreign Affairs Republic of Poland (MSZ) and Ministry of Economic Development and Technology (MRiT). The aim of the project is to promote the use of solar energy and to implement photovoltaic (PV) technology in five Georgian cities.
PV for Georgian Cities is supporting municipal administrations and city authorities with the implementation of sustainable energy projects through the framework of Sustainable Energy Action Plans (SEAPs).  The project was initiated in 2019, following  interest from several Georgian cities through their membership of the Covenant of Mayors for Climate and Energy, and the development of city strategies aimed at CO2 emission reduction. The first phase of project, included experts from IEO and UNIDO visiting Georgia, to meet with government and local stakeholders, as well as preliminary analyses of RES potential and technology supply chains. PV technology was prioritised recognising Georgia's solar insolation,  and the  significant potential for replication and upscaling.  
The focus of PV for Georgian Cities is on supporting  the design phase of for PV investments in five Georgian cities: Chokhatauri, Gori, Kutaisi, Poti and Zugdidi. The aim of the  design phase is to develop 10-12 feasibility studies for PV installations  sited on public buildings (or in their close surroundings). These will contribute to the energy transition of Georgian communities, raise awareness among local stakeholders, and  kickstart the local market for green technologies and international cooperation. A further part of the work will be to create innovative financing mechanisms tailored for Georgian communities
International standards, Polish know-how and experience with PV, and the concept of prosumers to support market development (sites acting as both producers and consumers of green energy) will be used and adjusted to the needs of the Georgian market. Poland is the fourth largest PV market in Europe Installed photovoltaic capacity already exceeds 7GW and is growing steadily. The most dynamic growth is with micro-installations (up to 50kWp, 800.000 prosumer installations implemented). However, the installation of PV systems up to 500kWp is growing with local authorities, municipalities, housing associations and small businesses becoming important players in the Polish PV prosumer market. For example, Polish local authorities are  promoting initiatives and offering to the community so-called "umbrella" projects whereby the authority acts as an aggregator for small projects, creating a bankable portfolio for investment. To date, 86 Polish municipalities and organisations are signatories of the European Covenant of Mayors, of which 39 implement energy and climate plans. Moreover Poland, through the GreenEvo programme, promotes Polish green technologies abroad.
The PV for Georgian Cities project allows dissemination of Polish experience in PV technology. It will be implemented until the end of Q1 2023. Banks, International Financing Institutions (IFIs), organisations interested in working with Georgian cities, and technology and system providers are invited for cooperation within the framework of this project to demonstrate the potential of solar energy in Georgia, and to support the growth of local capacity and capability of the PV sector.
Partners and stakeholders of the project
UNIDO
finansujące

MSZ

MRiT

Rząd Gruzji

Miasta gruzińskie

Lokalny partner
Project coordinator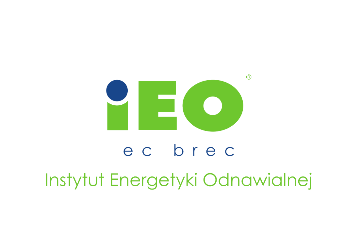 Contact:
Agata Walczak awalczak@ieo.pl